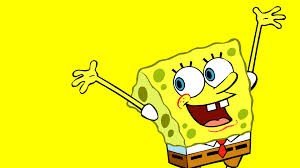 I don't know too many people who have Spongebob's attitude in life—unwavering, constant zest for life! But, the reality is that I am not one of those people. I strive to be more positive and see the "opportunity" in failure, but like most, I continue to be a "work in progress"!
There is one area that I am similar though–being a sponge! I have learned that there comes a time to stop talking about the issues we face in society and dive into them. As well, the only way to truly understand the young men I serve is to spend time with them. This means spending a day in their shoes; allowing me to explore where and how they have lived their lives. This has created a tremendous amount of empathy for them, and in this process, I have found that while the stories are similar, EVERYONE has a unique path that they have walked. I have also uncovered even more important fact—all of us, including these dads, were created with unique gifts.
So, like Spongebob, my job in its simplest form is to listen (not tell them what to do), care (or love), discover (help them understand their gifts), and release (they take ownership and responsibility) them into the next step(s) in their lives. The glue to being a good "sponge" is to build relationships based on trust. I have found no other way for this to work!
As a person who loves history, I don't know of any other time in our existence on earth where true relationships are less important than the current world we live in. The time is now to listen, care, discover, and release!