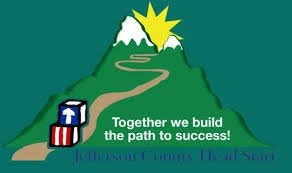 Jefferson County Head Start is proud to partner with Glass Hearts in serving and supporting young dads!  After two years of dedication and support from Glass Hearts, we are excited to announce that we have developed an excellent partnership with a contract that focuses on the specific needs of young fathers.
The evidence is clear that a healthy father-child relationship can produce positive benefits for everyone in the family.  Children who grow up with involved fathers have improved problem solving abilities, increased curiosity, greater tolerance for stress and frustration, and more willingness to try new things, just to list a few.
Last fall, we had a successful "Fatherhood Campout" which began the conversation of how to support dads with children ages 5 and younger.  With this new partnership in place, we'll be able to provide a wider range of opportunities for dads to help them become more involved in Head Start and with their kids.
Some of our goals include; job/career coaching, event volunteers, developing a HS Dad's Leadership group, and improving the overall engagement and participation of dads in Head Start.  We are thrilled to have a partnership between Head Start & Glass Hearts!!
by Sue Schulhoff, Family Services Supervisor