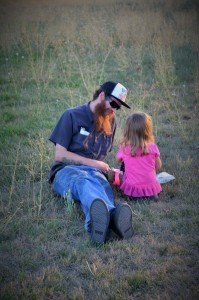 Wow! What a night. We ended up having 180 people attend this event–150 dads & kids, and 30 volunteers! We planned a night for dads focused on food, Firemen, Policeman, Girl Scouts, and Boy Scouts. It was great to see the kids and dads interacting with all the volunteers (see pictures here). We used this event to educate dads on camping necessities and specific camping sites within the Denver Metro surrounding areas.
We all love to win stuff. So, one of the highlights of the night was have all the kids, and dads, put raffle tickets towards prizes that we donated. Such as: bikes, tents, sleeping bag, fishing poles, and other great give-aways! They received these tickets for interacting with the different opportunities during the night. As you can see from the photo below, the kids were thrilled to go home with something!!


This was the first of many events throughout the Head Start year that will work with dads and their kids. There will also be specific events and meetings for just the dads. We are forming a HS Dads Leadership Group with our first meeting next week!
I have seen first-hand how critical it is to take advantage of the talents and gifts that dads already have, and how important it is for the dads when we build upon those. I was to see that as a culture we tend to not have places for men, or dads, to serve. Our hope is to create an environment that seeds a field where dads will become more involved in their kids' lives.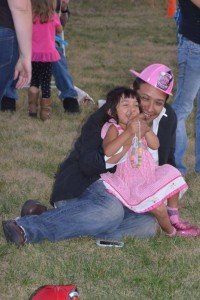 We continue to need volunteers to help out with Head Start events and there is always a need for male volunteers to read and interact with the kids! Please contact me if you would like to get more involved, rick@glasshearts.org.