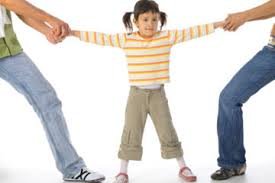 Our Co-parenting Pilot Grant continues to roll along. We had our first Stakeholders/ Community Meeting with about 20 individuals representing organizations throughout Aurora. It was a great morning of input. This will help Dr. Steve Scott & I to continue the process of fine tuning. It was very encouraging to see the continued excitement around developing this important intervention. We have a second community meeting scheduled at the Hoffman Rec Center in November. This meeting will focus more on hearing from co-parenting parents and grandparents who are involved in raising their grandkids. I find it so invigorating to bring people together from different areas of life and find ways to support and love each other! Here is why this is so important:
Over 75% of unwed teen mothers will be on welfare within 5 years of delivery
Only 38-50% of these women will graduate from high school compared to 90% of teens who delay pregnancy
80% of the teen fathers do not marry the teen mothers of their children
Seventy percent of teen marriages dissolve after delivery
Children born to single teen mothers are more likely to drop out of school, give birth out-of-wedlock, divorce or separate, be dependent on welfare, and be abused or neglected more so than children of older parents
Single parent families remain the most critical reason for increased poverty among children
It doesn't take a rocket scientist to understand, and clearly see, that as "communities" we must reach out and support these young families. Especially, when 80% of teen parents don't get married, and 70% that do end up dissolving! Working with teen moms is just not enough. We need to find creative ways to support these young parents and help them realize that their child will be theirs for as long as they are alive! And further, that child will tie them together. And, even further, how they treat each other, is a huge determiner on the success their child will have in life. There has never been a more important time in history to invest into young dads, and the resources that support co-parenting teens!